Happy New Year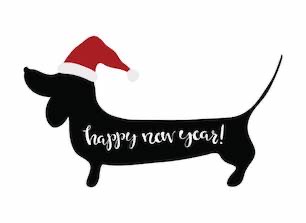 ►Several new things are being implemented in the AKC world today. For Exhibition Only (FEO) and Fix aNd Go on (FNG) start this coming weekend and you can expect some longer briefings. These are in a trial period for a year. 
FEO is an option for FAST and T2B and must be offered by the club in the premium (some early premiums have been less than explicit). FEO allows you to use a toy (some limitations) in the ring. For FEO, you must let the scribe and judge know before you start your run. 
FNG is available in all runs and allows you re-execute a sequence and continue the run (non-qualifying of course). Your run time is restricted (45s for JWW, 60s for STD, normal buzzer for T2B&FAST) if you elect this option. This is basically a one time training in the ring without being immediately whistled off the course.
For more information you can check out the AKC agility judges Blog. https://akcagilityjudges.wordpress.com (note, I usually post these items to the Floridaagility Facebook page which also posts to the Twitter feed)
Also effective today in AKC are tapeless weave poles (or alternatively, alternating solid color poles). You can also enter the same dog in different jump heights or Preferred and Regular in the same trial. A separate entry form is required for each combination. ISC classes can now be entered by all dogs just like Premier classes (don't remember seeing an ISC class here in Florida). 
►A couple of new clubs are offering AKC trials in 2020. The Dog Obedience Club of Lee County is offering a four sets of trials at Bratty Paws. One of the four sets will be DACOF weekend at the end of June for those scrambling for invitational points. The Greater Panama City Dog Fanciers Association is offering two sets of trials (April & Oct) in Baker, FL.
►The Palmetto Christmas/New Years cluster will be gone in 2020. DTCSP is holding a three day trial starting 12/26/2020 at their facility and the Corgi club will be holding a trial starting August 8 at the St. Pete facility. Tailwaggers will be starting their four day event on New Years Eve. If you want to do seven AKC trials in nine days, you can do both DTCSP and Tailwaggers with a couple days off between them. 
►2021 is a leap year in the AKC corresponding date calendar so most trials will be a week later in 2021. The first weekend in 2020 is January 4-5 and in 2021 it is January 9-10. Most organizations except USDAA follow this convention. So starting next weekend, when I add a tentative event to the calendar for 2021 it will be a week later except for USDAA. I can easily move or remove a tentative event, just let me know your plans.
►The agility trial statistics are complete for 2019. Some slight increases and decreases over 2018. The bottom line is we had 437 trial days in 2019 versus 420 in 2018. The top three organizations are AKC, CPE and UKI. I only track the number of weekends and trial days. It would be nearly impossible to track the actual attendance (especially for non-AKC). However, my gut instinct says that attendance (per trial) seems to be headed downwards. A number of AKC trials have moved indoors on turf and are now single ring/judge trials. Most weekends in the cool months have a variety of trials. The first weekend in November 2019 had seven sets of trials (2 AKC plus CPE, USDAA, NADAC, TDAA, UKI) - a lot of competition for your agility $$.
►The Golden Retriever Club will be holding a national speciality at the World Equestrian Center in Ocala. MFGRC will be hosting an agility trial there October 18, 2020 and I think that the Golden Retriever Club of America will host one the next day (both Goldens only). Thus I have started a site description page with some basic information and a video of a recent construction update. It is obviously not going to be a cheap site to rent so it may be limited to national type events. However, they have a lot of facilities which need to be paid for and basic economics says that if you can make enough to cover your variable costs you stand a chance at covering some of your fixed costs. All of these venues are like hotel rooms, if they are not rented, they are not making any money. Plus, if an event is not scheduled there is no income from participants at the hotel, restaurants, shops or RV park.