Group Classes & Private Lessons available at Paws & Ques in Williston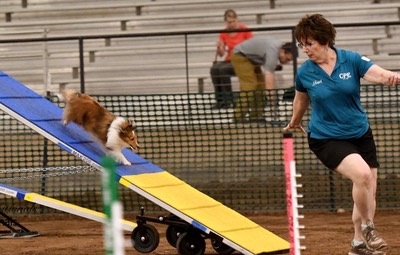 Monday afternoons & Tuesday mornings.
21971 E. Levy St., Williston, FL  32696
Please call, text or email Shari for information & current schedule, as that does change periodically.
952-270-2798
About Shari Vespested
Instructor, Exhibitor, CPE Judge
Shari has trained/competed with several dogs in USDAA, AKC, CPE and NADAC.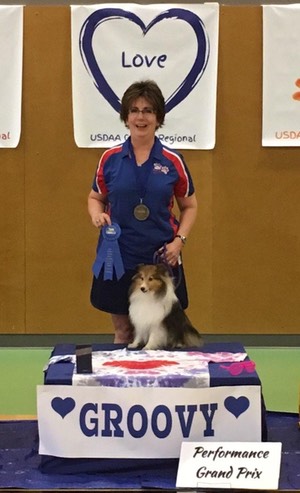 In recent years, Minit competed at the 2019 USDAA Cynosports, making Finals in all events. He earned PDCH, PACH and CATCH-11 before retiring in 2021. Riesling competes in USDAA, CPE and AKC.  Summer of 2022, Riesling won High In Trial in the 8" Excellent/Master class at the 2022 DACOF. Flyte, the youngster, is in training.
Shari started teaching puppy classes around 2010 and then became an instructor for Intermediate and beyond. Her forte is handling skills and she loves teaching Advanced/Masters, but she enjoys basics as well, having taught Puppy, Beginner and Intermediate for several years. She's also done seminars with topics like point games, distance lines and walking courses. She's an upbeat, positive instructor that will encourage her students toward their goals.
In 2016 she fulfilled a goal of becoming a CPE judge. As such she loves to design strategic courses for classes as well as teach skills to give students more options at agility trials.
She judged the 2022 CPE Nationals in Ohio and is often seen at shows here in Florida as either judge or competitor.